Overview
Between 26 April and 20 June 2023, we asked for public feedback on our 2023 Draft advice to inform the strategic direction of the Government's second emissions reduction plan. 
Our final advice is due to be delivered to the Minister of Climate Change by 31 December 2023. More information is available on our website: 
2023 Draft advice to inform the strategic direction of the Government's second emissions reduction plan | Climate Change Commission 
What this is about
Emissions budgets are the Government's stepping stones for reaching Aotearoa New Zealand's 2050 emissions targets. Each emissions budget sets out the net amount of emissions for a five-year period. For each emissions budget, the Government also needs an emissions reduction plan setting out policies and strategies for meeting the budget.
The second emissions budget (for 2026-2030) has been set, but the Government needs a plan to deliver on it. He Pou a Rangi Climate Change Commission's role is to provide independent, evidence-based advice on the direction of policy for this plan, taking a systems-wide view. We are required to provide this every five years and first provided advice like this in our 2021 report, Ināia tonu nei.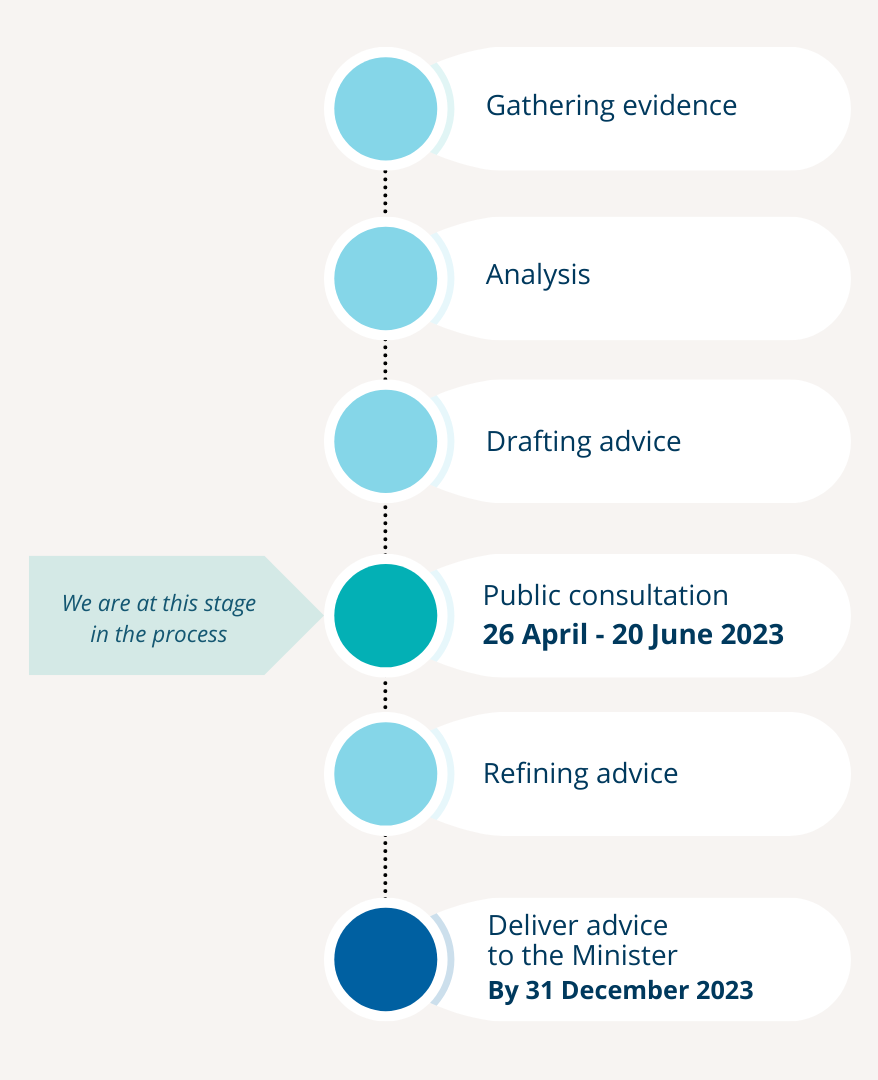 You can share your views on this website by answering questions online or by uploading a file. If you would like to hear more about this draft advice, we will also be hosting in-person and online events where we will share our thinking and answer questions.
If you have any questions about completing this consultation, please contact us at haveyoursay@climatecommission.govt.nz
Why your views matter
People are at the core of climate policy. It's important that our advice reflects what the people of Aotearoa New Zealand are experiencing and care about. We will be engaging widely with people on our advice.
Our advice is based on research and analysis of different factors that can affect our emissions and the potential impacts and effects of climate change. The transition to a low emissions and climate resilient society brings a mix of opportunities, benefits, challenges and costs. The effects – good and bad – will be felt by all of us.
The consultation period allows us to test our analysis with a range of stakeholders, including the public, and fully understand the impact of our advice before submitting our report to the Government.
This is your chance to help shape advice that reflects your concerns and your priorities, which can then lead to policy that enables a thriving, climate-resilient, low emissions Aotearoa New Zealand.
What we are looking for
We are looking for your views and feedback on our draft advice through this online survey. You don't need to answer every question or comment on every aspect of our draft advice (unless you want to) – you can focus on the parts that interest you, or provide feedback on the whole thing.
We will be reviewing and considering every piece of feedback we receive. We will use it, where appropriate, to adjust and refine our advice to government. We will add any high-quality, credible evidence into the evidence base the Commission considers. If your responses are supported by high-quality, credible evidence, including from te ao Māori and mātauranga Māori, please include it in your submission as this will support our work on Aotearoa New Zealand's emissions reduction plans.
We may also publish your submission on our main website (https://www.climatecommission.govt.nz/) or on this consultation site (https://haveyoursay.climatecommission.govt.nz).
In the survey there are more details about the kinds of feedback we are seeking. Click the link below to get started.